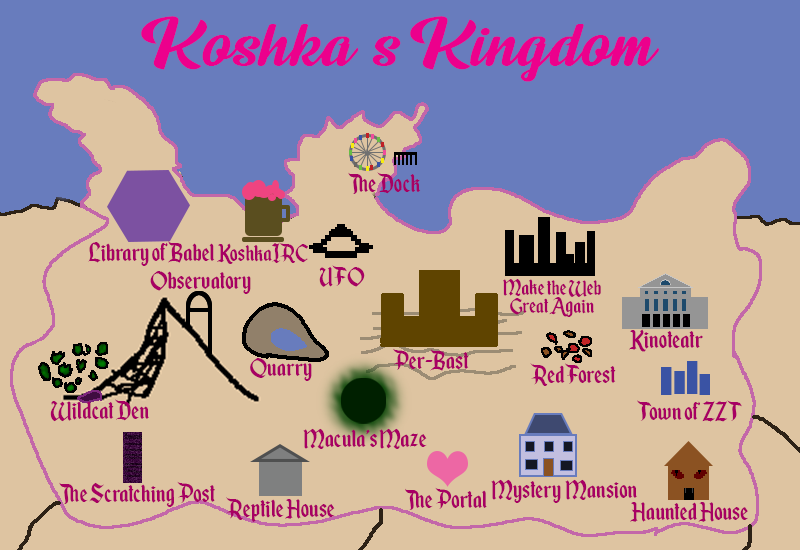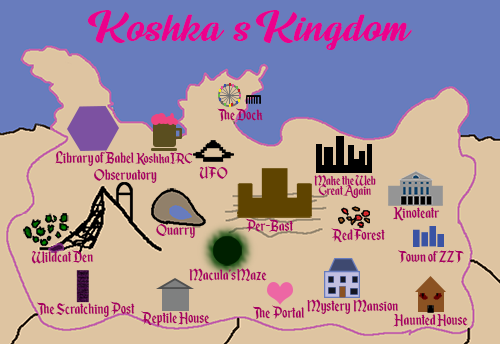 Welcome to the Koshka's Kingdom World Map! Click on any of the locations to obtain more information on a location, including a link to its main page and any sub-sections it may contain.
Please make sure JavaScript is enabled in order for this page to work!
You can go straight to the front page by clicking
here
if you are unable to use the World Map.
Please make sure your screen is horizontal if you're using a mobile!!