HI!!!!! NICE TO MEET YOU!!!
JUST WANTED YOU TO KNOW
THAT YOU CAN "DRIVE" ME
WHEREVER YOU WANT ME TO GO! TRY STANDING ON THE RIGHT OR
LEFT EDGE OF MY HEAD (IN-GAME) TO GET ME
TO BOUNCE IN THAT DIRECTION!
Having been a fan of Keen since the 90s, I have spent far too much time pondering the origins of the mysterious Slug statue in the first level. My best guess is that there must be Gnosticenes aside from the Council Members and Janitor that Keen rescued, some of whom prefer old-fashioned lifestyles in the villages of the Shadowlands, and a minority of which still follow an ancient slug-centric religion.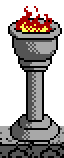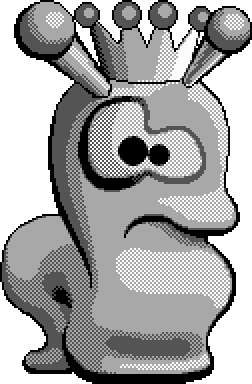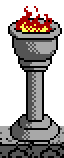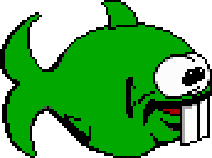 Ya didn't think you were gonna get a Commander Keen 4 fan-shrine without
ME
, didja?
Even if ya know who I am, ya might not know just how much I get around! Check out the
official Dopefish website
to learn more about my travels!